Webdesign, Digital Branding & Marketing


THIS IS HOW WE WORK
September 7, 2018
Clients need solutions to their marketing presence without technical involvement. As experts in this field, this is our service to you
Our webdesign and build process has 5 stages to get your custom-built website from start to completion.
PLANNING
Your website begins with a thorough, upfront process of meetings and discussions with yourself and your team, so we can develop a series of deliverables that allows us to work efficiently through the duration of the website build and lead to a successful launch
project set-up with timeline & milestone set-up
business objectives and Design objectives are laid down
we expect you to write your customer profile brief
SITE LAYOUT + DESIGN
We create a custom website design based on your branding, colours, functionality requirements, and best usability practices. Your design will be unique to your company and set up for maximum conversion. Your website will consist of a combination of convention and creativity to ensure that your site visitors can find the content they need and enquire about your services.
we help develop your site layout to accommodate your site content, and that will be used to convert traffic into leads - you need to work on content for Homepage, Services, Products, About, & Contact Us
we help you organise and load any additional content into the content management system when ready (You will have the ability to change content in our system yourself or ask us to do it for you, but we will provide the initial proofing and loading of up to an agreed number of pages)
we will present custom moodboard and custom website design concepts based on your feedback, leading to templates and interface code for Homepage, ​Inside pages and other Standard page elements (headers, paragraphs, images, forms, videos, links, etc)
MOBILE DESIGN
Visitors browsing your site from other device types account for up to 30% of your website traffic. Every browsing experience should be smooth and stunningly responsive, providing a great experience on phones, tablets and desktops.
Plus, starting April 21, 2015, Google expanded the use of 'mobile-friendliness' as a ranking signal. This change affects mobile searches in all languages worldwide and will have a significant impact in Google's search results. Consequently, users will find it easier to get relevant, high quality search results that are optimised for their devices.
According to Google, ''this upcoming change will only affect mobile traffic'', not how your site displays in search results on desktop and tablet, yet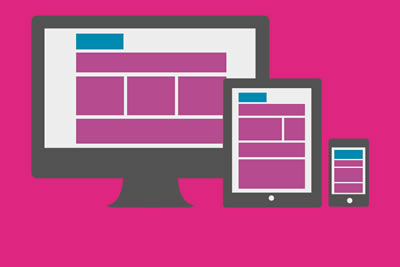 So is there a method of 'one fits all' web design that automatically adjusts the layout to the screen size and resolution?
YES and NO - it really depends on each site's specific visitor requirements; whether just re-organising content on a small screen is sufficient to provide an enjoyable experience.
We usually create a separate mobile and tablet design of your site that uses the same content, but allows us to focus on different elements depending on which platform your customers are browsing. Optimising page content that looks informative on a large 22inch screen for an iPhone is more often than not, not just about re-organising the position of each element on screen. You may want to compare it to devising a magazine advert vs a TV ad - to do your brand justice on two very different devices requires a different approach - ask yourself what your customer would want to see on a small iPhone screen?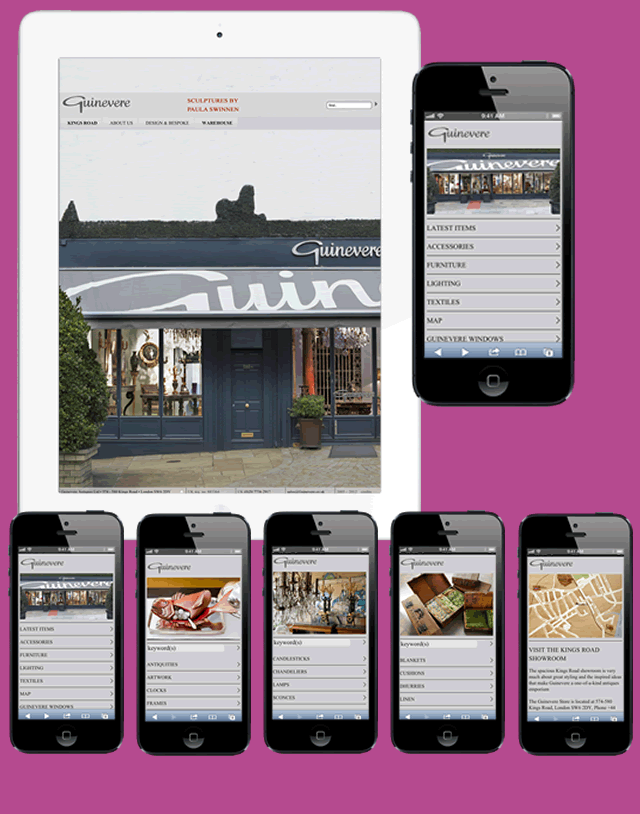 Whether you select a form of Responsive Web Design or a custom-built mobile site, meeting your customers' rapidly-growing multi-device demands, takes longer than traditional desktop design development.
DELIVERABLES usually include a mobile and a tablet concept with 2 rounds of revisions for each, with device testing on iPhone, iPad, Android​.​
WEBSITE BUILD
We will create your website with about 20 pages. Content will be created and provided by you. Content can range from text, pictures, galleries, pdf downloadable files, embedded video, forms, and any element supported by our Platform. All of our websites include dynamic menus to control site navigation.
The following custom modules will form part of your website
forms: contact us, eNews subscription; all form data will automatically be collected in your site's database
blog/news: you will be able to post new content and articles; your blog will include categories, and an archive; comments are optional [via Disqus third-party commentary system]; your blog will be integrated directly into your website and we will implement shareability of ​blog content on social media
homepage: we will use mobile compatible technology to create an innovative homepage slideshow so that you can feature new products or information; each slide will have the following assets: title, subtitle, short description, link, image or video
additional custom modules may include eCommerce and other plug-ins ;
We cross-browser test the final site in the latest versions of Google Chrome, Firefox, Safari and IE
​SEARCH ENGINE OPTIMISATION + GOOGLE ANALYTICS
we optimise your website's content for relevant, traffic-rich meta tags [optimise page titles and meta descriptions]
SEO copy-writing / text optimisation
we set-up google analytics and google webmaster tools for regular reporting​
EMAIL MARKETING
We create one branded newsletter template and set up three email marketing lists that will have an easy sign-up facility via the website for news and special offers. At the point of every purchase or enquiry the customer will be prompted to add themselves to this marketing list
SOCIAL MEDIA SET-UP + SHARING FACILITY
We will integrate social media widgets into the site in the appropriate places. Additionally, we will customise your various social media properties to have a consistent look & feel and desired functionality
DELIVERABLES usually include
social sharing ('like' and share buttons)
twitter feed + hashtags for product/service page feeds
customise Facebook page icon + cover image
customise Twitter page design
customise LinkedIn page design​
COMPLETION
Before your website goes live, we will do a quality assurance review of each web page to ensure that it meets scope specification. Also, we will help you change your DNS to point to your new website on our server. Finally, we will provide a ten day warranty period from the day the website goes live to make sure the website meets your specifications.​
TRAINING
Included in the initial project are four two hour system training sessions (1 day) covering the following topics
basic website management + blog
custom Modules + plug-ins
Each of these activities will be documented in a detailed site administration manual for future use. Additional screencast training might be delivered to support specific processes included in your website project. Sometimes pre-recorded videos or documentation are opted in place of practical training sessions for certain administration processes.​
OPTIONAL ELEMENTS may include
SOCIAL MEDIA TRAINING
Social media is a very important part of your online ecosystem. Training your team to use social media better will improve your online presence. A custom-tailored training series amounts to twelve hours [2x 6 hour days] of in-depth training for your team
DELIVERABLES are
initial consultation and strategy session (two hours)
training phase 1: Facebook (two hours)
training phase 2: Twitter (two hours)
training Phase 3: Linked-in and Youtube (three hours)
training Phase 4: Pulling it all together/ Plan future activies (three hours)
PHOTOGRAPHY + VIDEO
It is important to develop original photography and video that provoke a strong emotional response about your products and services. Our approach to photography is to conduct half day or full day photo shoots that yield a 'package' of images that can be used for not only your website, but all aspects of your online business such as social, email, and review sites. For that purpose, we bring in highly skilled freelancers that work with us on a regular basis.
DELIVERABLES may include half-day or full-day sessions
OUT OF SCOPE
ADDITIONAL CONTENT
We know that you may require additional content about your business on your website other than what we are already developing. This might include additional pages, blog entries, imagery, frequently asked questions, and documents. We support and encourage this content to be created and added to your website.
Our disclaimer is that this content development or entry does not hold up the project process or our project milestones. Payment must not be withheld due to this content.
--------------------------------------
We design and code to the highest of standards and keep up with industry trends