VISIONAIRE LONDON®

ONLINE ART BOUTIQUE
Way back in the 1980s, painting colourful portraits became our passion.

Striking portrayals of faces + fashion led to the launch of online art boutique VISIONAIRE LONDON in 2013 featuring oils and silk paintings for sale - accompagnied by its own Instagram marketing campaign

In 2016, all artwork has become available for purchase for International collectors on the SAATCHI ONLINE website
The Artist
"People are interesting - I paint in particular ladies - beautiful women and changing fashions hold a fascination for me.

I want my work to be seen because I depict women in a modern world, setting a mood and defining the personalities of the women in my pictures. My paintings are inspired by Fashion and Popular culture, justaposing the subjects with exotic patterns, contrasting prints and bold colours. The result are visual anecdotes, blended fact and fiction that tell stories..

Having originally started painting in oil in the 1980s, I soon fell in love with painting on silk: Painting portraits on silk, the most sensual medium for a sensual subject.




Imagine the colour dancing on silk as you paint, seemingly having a life of its own. While oil painting is forgiving as you can correct it, painting on silk needs a certain amount of control that needs to be executed, knowing how or when to place the paint onto the silk. It can be a fast and simple process but I have to be in a certain place emotionally to accomplish what I consider to be a successful painting.

I dedicated 2017 to a new skill: Copper Etching + Hand Printing of limited editions - either two-tone etchings, etchings with plate tone and various prints enriched with hand colouration [subtle layers of oil]

I do hope that my striking portraits amuse, charm, delight and intrigue the viewer. ."
2017 COPPER ETCHINGS / PRINTS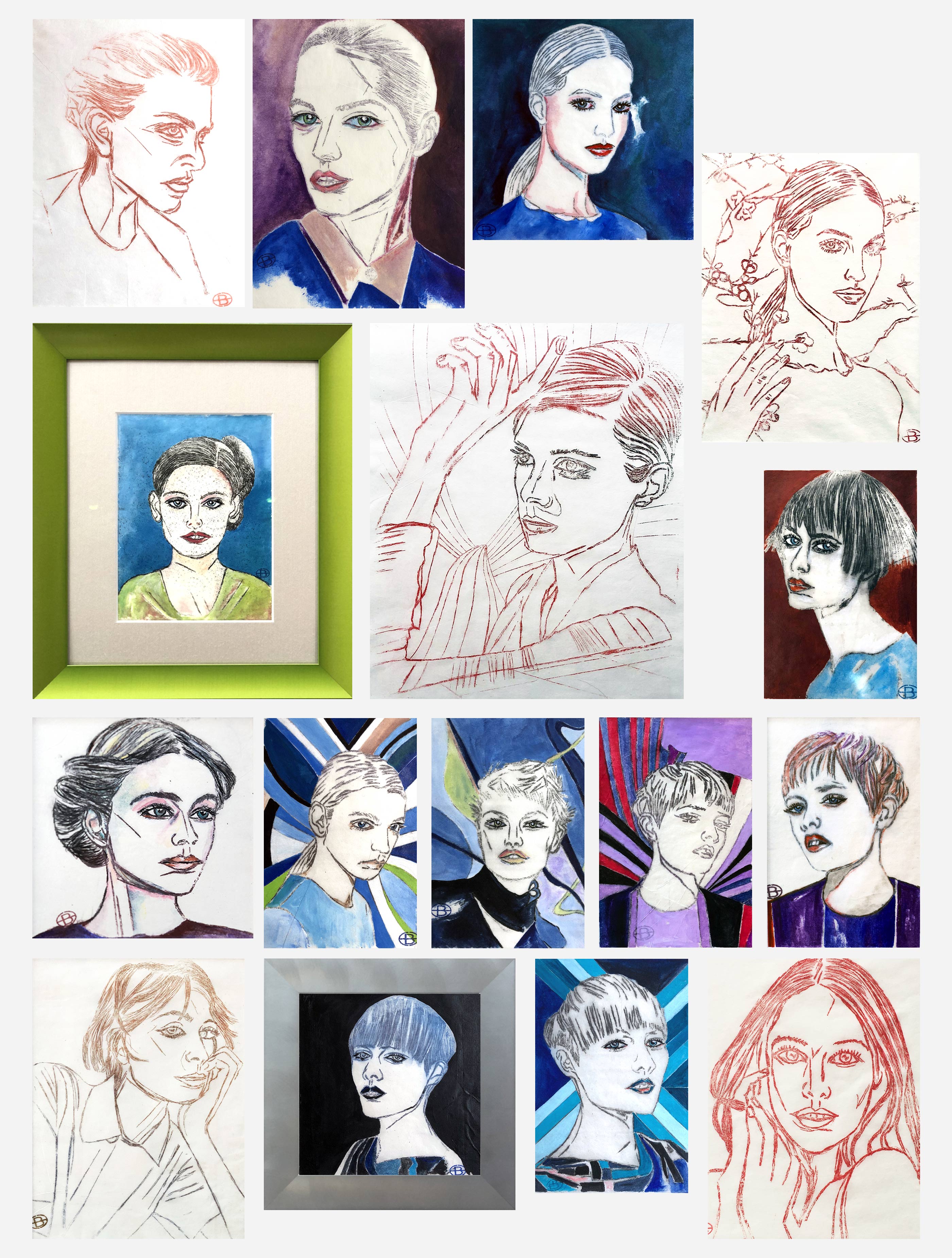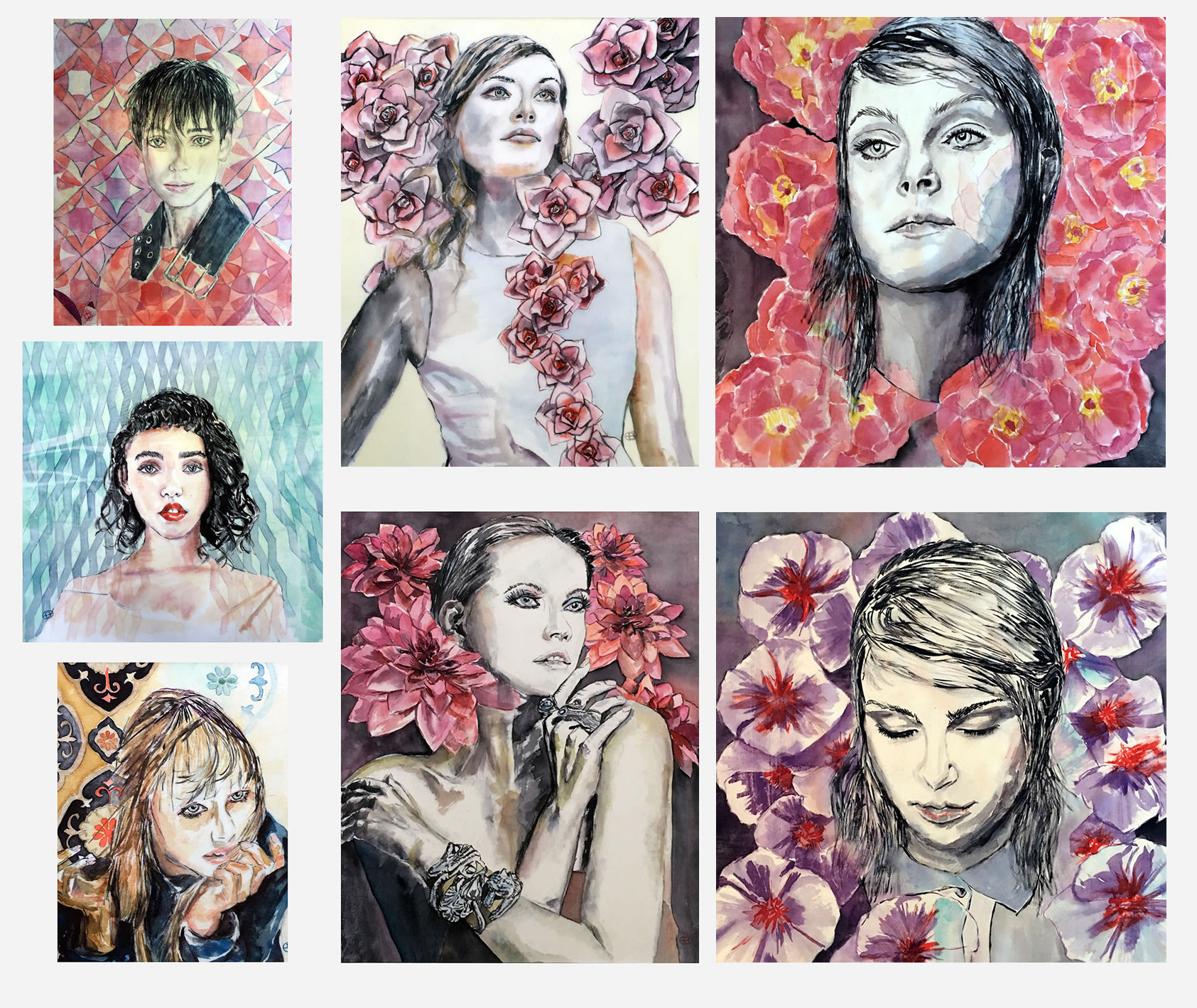 2014 - 2016 Portraits in Oil